Oregon AFL-CIO Weekly Update: Back to the Table
April 10, 2019
Burgerville Workers Union Grows
A year ago, Burgerville workers became the first fast food union in the country, and the fight hasn't stopped. Just last week, National Labor Relations Board elections were held at the Montavilla and Convention Center locations. Both organizing drives were successful, and now there are 5 Burgerville restaurants in total that are unionized (pdx.eater).
Like many workers, Burgerville employees are bargaining for significantly increased wages, better working conditions, and an end to employer intimidation and retaliation. They say employers are not bargaining in good faith, and that Burgerville bosses are guilty of widespread union-busting tactics from suspensions to firings (portlandmercury).

Little Big Burger followed suit last month as employees announced their own union, though management hasn't voluntarily recognized the union and an official election hasn't been held (wweek).
The boycott of Burgerville remains as the BVWU is set to return to the bargaining table today.
NAFTA 2.0
The deal being called the "New NAFTA" (North American Free Trade Agreement) – the United States Mexico Canada Agreement (USMCA) – doesn't go far enough to protect and benefit workers in the U.S, and there's no guarantee workers in Mexico and Canada would benefit, either.
Although the three countries agreed to the deal in 2018 after tense negotiations, the ratification of the Agreement could be delayed due to elections in the various countries. Democrats and labor unions are also pushing back, concerned about how workers' rights will be outlined and enforced, and tariffs are causing more disagreements among stakeholders (reuters.com).
The AFL-CIO is asking for enforcement and dedicated resources to make sure labor rights are protected across the board. "It's not ready to be voted on yet… the Agreement itself takes a step backwards," Richard Trumka, President of the AFL-CIO said in March, 2019. "We would miss a great opportunity to re-write a bad trade agreement."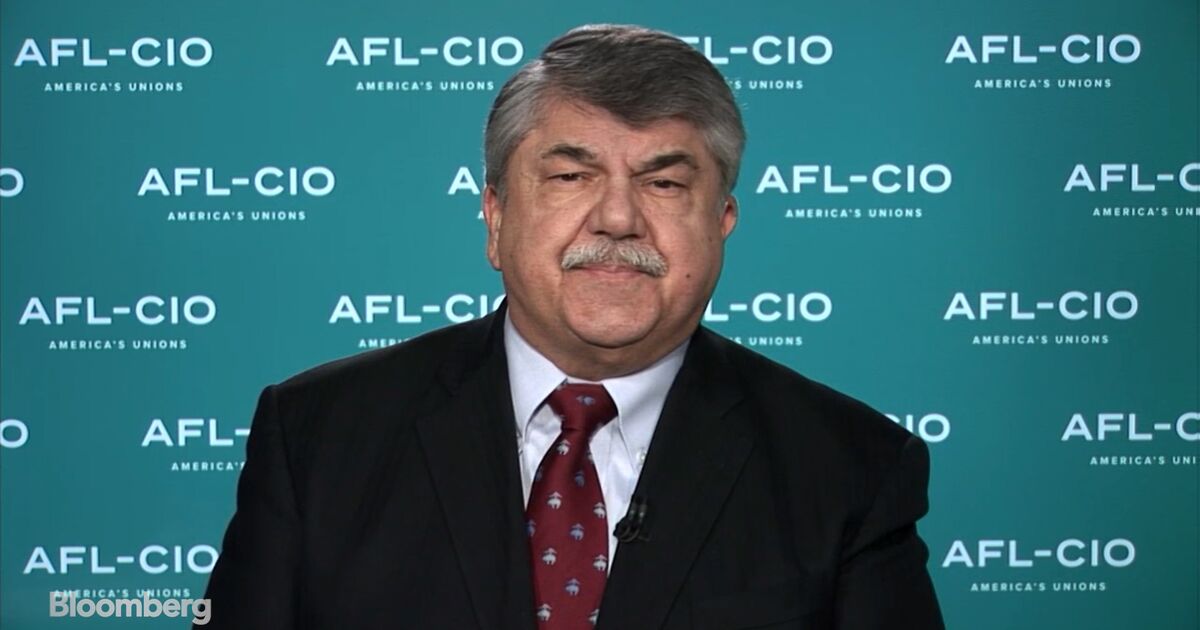 NAFTA hurt workers when first signed into law under President Bill Clinton. Corporations were able to "relocate production elsewhere and sell back into the United States… undercutting the bargaining power of American Workers." The manufacturing sector lost around 700,000 jobs, workers had to accept lower wages and benefits as jobs moved away (and companies pressured government at all levels for tax breaks), and NAFTA set a precedent for a global economy that left workers with little power and lower wages (epi.org).

"Though it has a new name, USMCA isn't quite a 'brand new deal,' as Trump described it. It's basically NAFTA 2.0: an updated version of the nearly 25-year-old trade agreement, with major changes for automakers, new labor and environmental standards, intellectual property protections, and some digital trade provisions" (Vox.com).
---
Mark Your Calendars!
Worker Memorial Day - The Oregon AFL-CIO will hold the annual memorial service in observance of Workers Memorial Day at the Fallen Worker Memorial on the State Capitol Mall in Salem on Friday, April 26th at noon.
Portland Pride Parade - June 16. The Oregon AFL-CIO and affiliates will be marching in the parade in solidarity with the LGBTQ community. If you are interestsed in marching or being involved in planning, please contact Emily@oraflcio.org.